Kilgerms Hand Sanitiser is a water based Eco-Friendly solution designed to fight against a wide spectrum of virus, bacteria, and fungi upon contact.
A breakthrough technology proven to be stronger than chemical based sanitisers and disinfectants yet is safe and gentle on skin.
Get a Kilgerms Hand Sanitiser Generator today to protect yourself and loved ones!
Bactericidal and Virucidal (including Parainfluenza, H1N1 and Human Coronavirus OC43), test reports by TUV Singapore and BCS USA Laboratories are available for viewing at our outlets.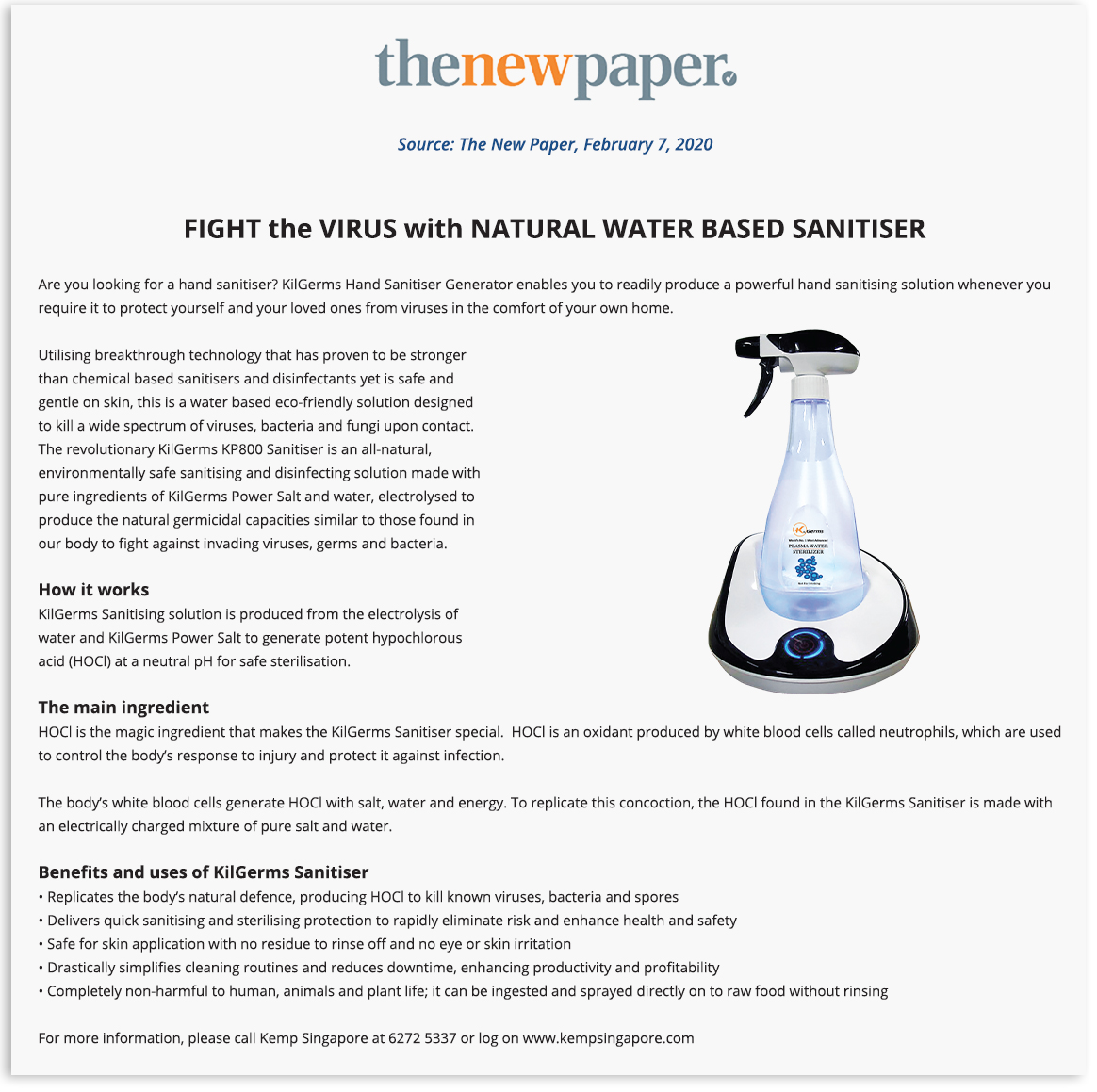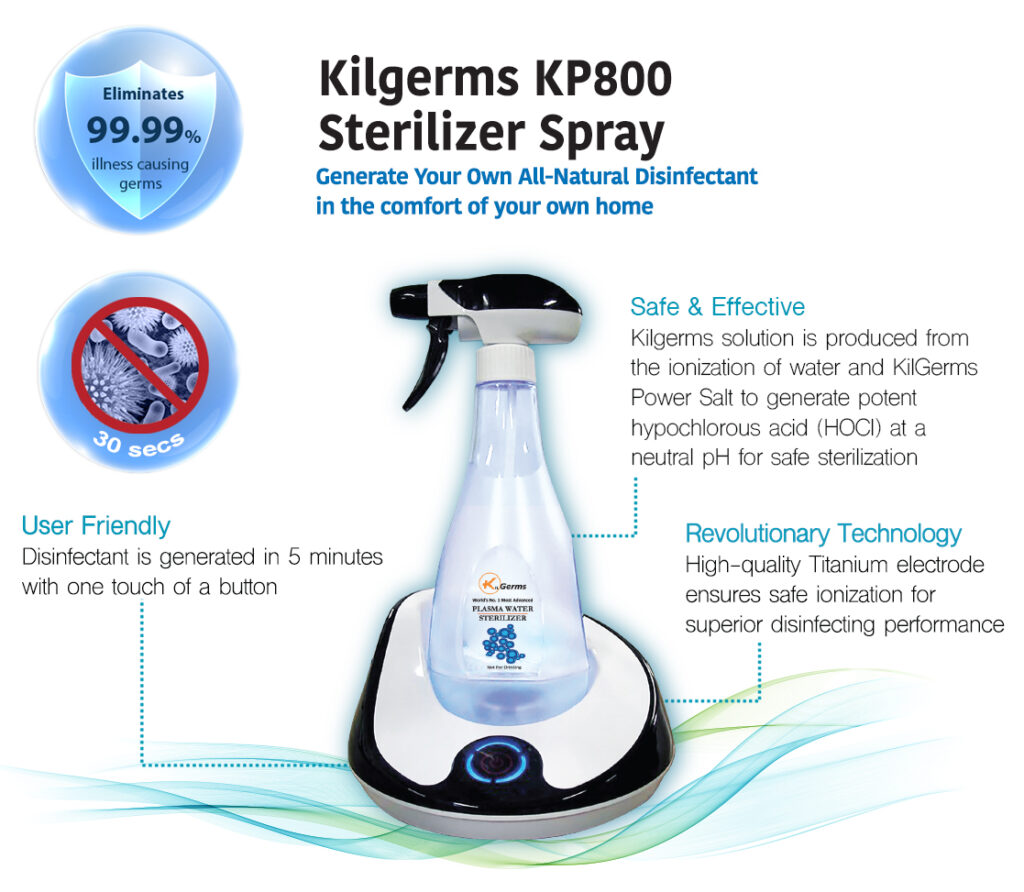 An all-natural, non-toxic, effective disinfectant produced from
the ionization of water & Kilgerms Power Salt.
Kills 99.99% bacteria, fungi and virus in 30 seconds.
Protects Naturally, Just like Your Body
HOCl – Your Body's Natural germ buster HOCl (Hypochlorous Acid) is produced naturally by our body's defense mechanism to protect it against infection by germs and viruses. Kilgerms KP800 Sterilizer produces HOCl in the same way our body does, with salt, water and energy. This revolutionary technology makes the Kilgerms KP800 disinfectant safe, non-toxic and highly effective at eliminating harmful bacteria, fungi and viruses in just seconds.
Tough on Germs, Gentle on You